Unbiased Flooring Guide For Homeowners
Free Information by Consumer Advocate - No Flooring Sales
---
How To Choose New Flooring
Choosing the Right Flooring Product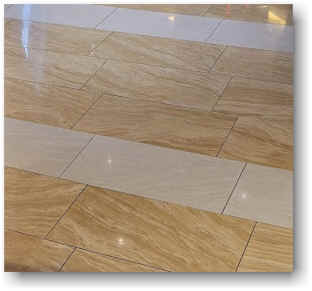 Flooring can make or break the look of a home. You want to make sure that you are choosing the best type of flooring for your needs. The following articles will help you understand what type of flooring is best for your needs.
The first thing to consider when choosing new flooring is the type of lifestyle you have. This will help you determine whether or not hardwood, carpet, tile, vinyl, or laminate is right for you. For example if you have children and pets then hardwood might be a better choice because it doesn't show dirt and stains as easily as carpet does.
If your home has a lot of traffic then carpet would be a better choice because it doesn't scratch like wood floors do and is more forgiving on your feet than ceramic tile would be.
The second thing to consider when choosing new flooring is how much time and money you want to spend on maintenance. Many homeowners are going with water resistant vinyl tiles or vinyl plank flooring, often referred to as VCT, LVT or LVP. These are easy to install, very durable and affordable.
Flooring Cost
Another way to select new flooring is to take into account what makes you happy and what's the best solution for your budget. There are many options available in the market today, so it is important that you do your research before deciding on one.
Whether your looking for all new hardwoods for your home or new carpet for just a room or two, selecting a suitable new flooring for your home can be a daunting task.
The last thing you want to do is choose the wrong quality level and have it not last as long as you expect. There are many factors to consider including Color, Style, Durability, Clean-ability and total cost. So where do you start?
Let's start by finding out what your needs and goals are. For the moment, let's not be concerned about the cost involved, let's focus in on what you want to accomplish. Choosing new Carpet or Flooring has become so confusing that most homeowners don't know where to begin. Rather than learning while you shop, lets learn before you shop so you can avoid making costly mistakes.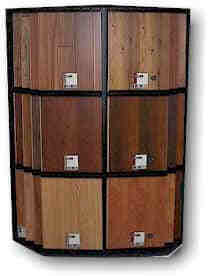 Carpet Tiles
Wall to Wall Carpet
The key to selecting the right Carpet for your home is to select a product that is capable of tolerating your Level of Foot Traffic. Take my free test to get a good idea about your level of foot traffic in your home.
I have added a partial list of all the various flooring products I discuss in more detail. This is a continuous work in progress and this website will always be growing to keep up with the ever-changing floor covering industry. Learn more about What Grade of Carpet Should I Select?
Most Carpet Dealers sell many types of flooring products besides carpet and if you are in the market for a new floor of any type, may I suggest you take a look at my Preferred Carpet and Flooring Dealer Directory to see who I recommend near you.
Even after you buy new carpet or flooring there are many smart ways that will help make your floors maintain their like-new appearance as long as possible. In addition to that there are other things you might like to know such as... How to Make Your Carpet Last Longer!