Free Unbiased Flooring Guide For Homeowners
Carpet | Vinyl Plank | Hardwood | Ceramic | Best Dealers
---
(Information Provided by Consumer Advocate - No Flooring Sales)
Marble Floor Tile
Compare Popular Types of Marble Before You Buy!
Give your home a luxurious upgrade with marble floor tile. From classic Carrara to contemporary Calacatta, learn about the most popular types of marble floor tiles and how to choose the best fit for your interior design.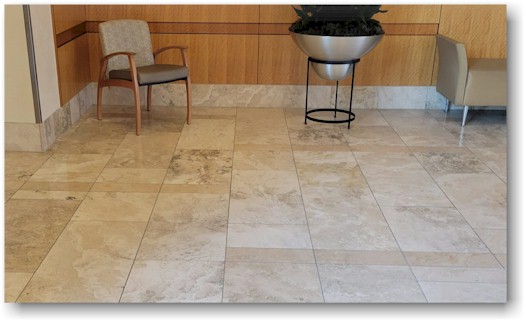 Explore Your Marble Tile Options
Marble floor tiles come in a range of styles, textures, and colors. From the classic and timeless veined textured Carrara to the contemporary Calacatta with its creamy hues of whites and grays, you can find the perfect marble floor tile for your project. Consider your color scheme, existing furniture, lighting fixtures and more before making your choice.
Consider Maintenance and Durability Needs
Before you pick out your dream marble floor tile, you should consider the level of maintenance it will require. Not all marbles are created equal - some varieties tend to be more prone to staining or etching and may require more frequent cleaning. Moreover, consider the materials used and how durable they are - certain outdoor projects will fare better with thicker tiles than others. Take a look at the product specifications to make sure that your intended use meets all durability standards.
Compare the Color Variations

When you begin your search for the ideal marble tile, don't forget to look into the various color variations available. Classic Italian marbles often come in ivory and white, as these shades remain popular choices for upscale spaces. However, there are also more colorful varieties like black and burgundy with tonal swirls that can really make a statement. Don't forget to consider the undertones of each hue - they can add subtle or dramatic accents when paired with other elements in the room.
Analyze Finishes, Textures and Patterns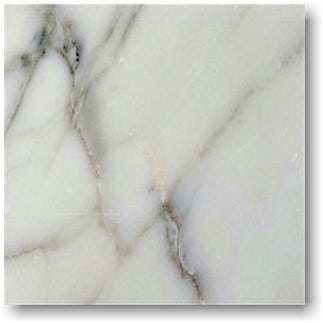 It's essential to pay attention to the finishes, textures and patterns of marble floor tiles. Polished finishes are highly reflective and attractive, but they may not be ideal for certain applications since they can be very slippery. Other types of finishes with low sheen options create a more natural look that has better traction.
Textures come in different levels from honed (smooth) to highly textured depending on how much you are expecting in terms of traction. Patterns greatly depend on the type of marble selected, but cornerstones, diagonal patterns or geometric shapes create stunning visual effects while still looking classic and timeless.
Know The Grade of The Marble Floor Tile You Choose
When looking for marble tile, be sure to determine the grade of the material. Not all marble tiles are created equal. Grade 1 is known as commercial grade, while Grade 2 is a more standard residential grade. Grade 3 is often used in public areas and may have more colors or imperfections, making it suitable for commercial settings. Knowing which grade works best for your needs can ensure you make the right choice when selecting and installing marble flooring in your home.
The best way to see all your marble floor tile options and choices is to visit a reputable locally-owned flooring store near you. That way you can have all your questions answered by flooring experts who can also measure your home and give a you a free estimate. It's important that you get several estimates from local dealers so you can compare products and services and make your best final choices. See who I recommend near you.
Learn more: