Free Unbiased Flooring Guide For Homeowners
Carpet | Vinyl Plank | Hardwood | Ceramic | Best Dealers
---
(Information Provided by Consumer Advocate - No Flooring Sales)
Popular Floor Tile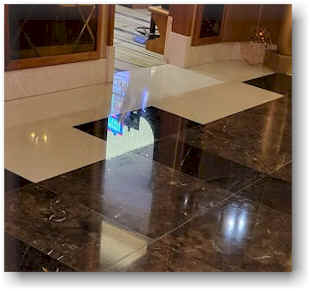 When designing a home of your own, you're faced with a ton of decisions with regard to how you want things to look.
If you're considering tile flooring, then you're going to want it to be something durable, beautiful, and easy-to-maintain.
Floor tiles are all of those things and more!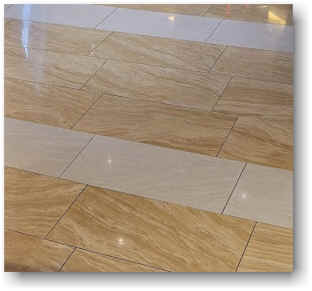 You might also want to consider granite, marble, ceramic, slate, quarry, and limestone floor tiles. If you have a playground, gym or workout room, you might want to consider the benefits from installing a rubber mat or floor tiles.
These flooring options can make your home look amazing, increase safety and feel great underfoot too.
Ceramic Floor Tile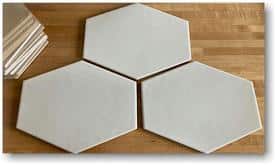 Ceramic floor tiles are typically made of clay with a glazed coating. Ceramic floor tile is one of the most versatile and attractive flooring options available on the market today.
The wide variety of colors, patterns, shapes, sizes and textures of ceramic floor tiles make it easy to find an option that fits your home's design style.
Ceramic floor tile is a durable and long-lasting option for many rooms of the home. It is particularly popular in bathrooms, laundry rooms and kitchens due to its water tolerance, resistance to everyday wear and tear, and long life span.
From classic looks to modern angles, ceramic tile can be installed in virtually any area of the home.
Ceramic Tile Features:
Waterproof

Stain resistant

Durable

Easy to install

Hypoallergenic

Easy maintenance & cleaning

Long lasting surface finish

Endless style options & designs

Variety of shapes including hexagons, rectangles, planks and more

Numerous glazes, styles and materials

Several sizes ranging from large format to small mosaic chips

Slip resistant surfaces like matte finish options
Ceramic Tile Benefits:
Cost effective

Low maintenance

Versatile style options

Variety of installation methods available

Durable - ceramic tiles can last for years with proper care and maintenance

Variety - depending on the type of tile you choose, you have limitless design options to choose from.

Value - ceramic tile is a better value than some other types of flooring since because it can last for many years.

Easy installation process with minimal effort

Scratch resistant surface that doesn't require sealers or coatings

Resistant to fading due to UV exposure

Nonporous material which helps prevent mold growth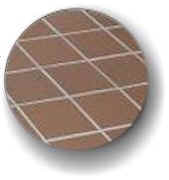 Quarry tiles are typically reddish-brown, unglazed and made from shale and natural clays. Popular in sunrooms, entryways and kitchen applications. Quarry tiles are thicker than ceramic tiles ranging from 1/2" to 3/4".

Slate Tiles come in a variety of colors, shapes and sizes and are often used in kitchens, entryways and outdoor patios. Tiles are installed with mortar and then grouted. Learn More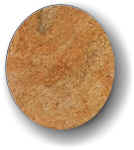 Granite floor tiles are a great choice for your home and can last a lifetime. Polished granite is also a popular choice for kitchen countertops due to its high durability and stain resistant properties.
What is Rubber Flooring?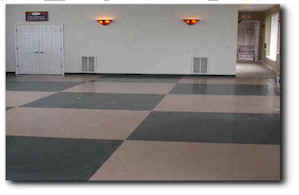 Rubber flooring is a unique type of flooring that is commonly used in commercial settings to provide extra cushioning and support. It is available in a variety of forms, including rolls, tiles, and mats, and can be installed over an existing floor or directly onto concrete or any type of subfloor.
With its durable and resilient properties, rubber flooring is a popular choice for high-traffic areas such as gyms, playgrounds, retirement facilities and hospitals.
Popular Floor Tiles:
Marble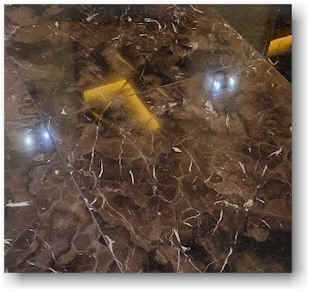 Limestone

Onyx

Mosaic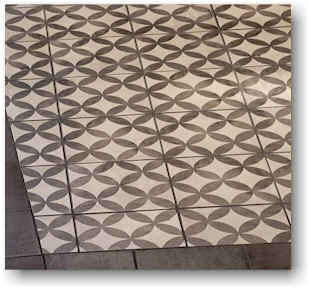 Flooring is the foundation of every room. It may not be first thing you see when you walk in, but it surely sets the tone for everything you place in the room. Choosing the right flooring can be a difficult task, but it doesn't have to be!
My recommended flooring dealers carry all types of popular floor tiles in a variety of styles, colors and sizes. Check out my preferred dealers near you and get a free estimate today!
Learn more: