Unbiased Flooring Information For Homeowners
| Carpet | Hardwoods | LVP | TILE | Dealers |
---
How To Select New Flooring Wisely
How to Choose and Select the Right Flooring Products To Match Your Needs, Goals, Lifestyle & Budget! Carpet, Tile, Ceramic, Hardwoods, and Laminate.
Whether your looking for Hardwoods for your new home or New Carpet for just a bedroom or two, selecting suitable new flooring for your home can be a daunting task! The last thing you want to do is choose the wrong quality level and have it not last as long as you anticipate.
What type of flooring are you interested in?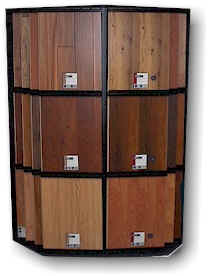 Start by defining out what your needs and goals are. For the moment, let's not be too concerned about the cost involved, we will get to that later, for now let's focus in on what you want to have accomplished when its all said and done.
Choosing new Carpet or Flooring has become so confusing that most homeowners don't know where to begin. Rather than learning while you shop, learn a few things before you shop so you can save time, know what questions to ask, make informed decisions and avoid making costly mistakes. Home Flooring Guide, aka www.Homefloorguide.com is powered by the Carpet Professor!
Choosing Wall to Wall Carpet
The key to selecting the right Carpet for your home is to select a product that is capable of tolerating your own personal Level of Foot Traffic you have in your home. Take my free Carpet Foot-Traffic Test to get a good idea about your level of foot traffic in your home, and what grade of carpet you need to purchase to meet your needs, goals and lifestyle.
Typical Carpet Installation Fees & Charges:
I have added a partial list of all the various flooring products I discuss in more detail. This is a continuous work in progress and this website will always be growing to keep up with the ever-changing floor covering industry. Learn more about What Grade of Carpet Should I Select?
Most Carpet Dealers carry all types of flooring products so if you are in the market for new flooring of any type. Visit my Preferred Dealer Directory to see who I recommend near you. Even after you buy new carpet or flooring there are many smart ways that will help make your floors maintain their like-new appearance as long as possible. In addition to that there are other things you might like to know...
There are many factors to consider including;
Color and Style

Durability and Clean-ability

Care and Maintenance Requirements

Total Cost for Materials and Installation
Learn more...