Unbiased Flooring Information For Homeowners
| Carpet | Hardwoods | LVP | TILE | Dealers |
---
How to Select Hardwood Flooring Wisely!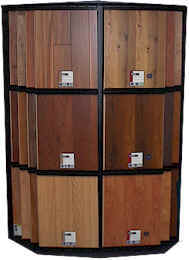 Choosing Hardwood Flooring can be quite confusing for homeowners because there are so many different types, styles, grades and quality levels available.
Don't assume that a low advertised price will provide you with the quality level you need or want. In the end, you want to be satisfied with the way your hardwood floors look, but you also want to make sure they are as durable and long lasting as you hope and anticipate. Quality hardwoods tend to have a higher Janka density rating and are more durable because they are harder to gouge or indent.
Lower quality hardwood products are often poorly manufactured using less stringent specifications and that translates into more boards that are warped and therefore more difficult to install.
This also increases the amount of material waste which means you will have to buy more materials, which ends up costing you more for both material and labor costs.
Many other factors come into play when considering how durable a hardwood flooring product will be including the Type of Surface Coating, Sealer or Finish that is used to protect the surface layer of the material.
The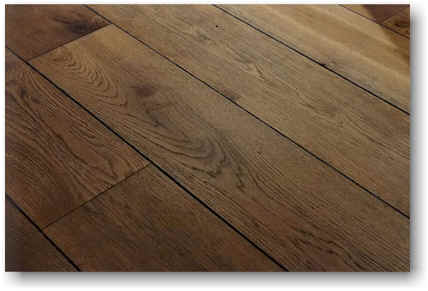 The common method used to rate the hardness or density level of all hardwoods is called the Janka Rating.
The Janka hardness rating measures the pounds per square inch of density for each variety of wood species.
Read the Wikipedia.com explanation of the Janka Hardness Test
Toxic Issues
There has also been some major concerns lately about the levels of toxic chemicals that may be used in the manufacturing process of some hardwoods, including higher levels of off-gassing of chemicals including Formaldehyde. These chemicals can be harmful to pets and humans, and especially harmful to children.
It's important that homeowners take the time to learn more about these important issues that are currently unfolding in the world today and make wise and informed choices before making a purchase.
More information on what EPA is doing to protect against hardwood flooring formaldehyde exposure can be found here: facts-about-formaldehyde
Proper care and maintenance of all hardwood flooring products are they key to making sure your new flooring lasts as long as possible. Proper floor preparation and qualified installation requires your complete attention.
Pre-Finished Flooring vs. Site-Finished Flooring
Benefits of Pre-finished Flooring
Pre-finished hardwood flooring is milled and finished in a controlled environment.

Finishing is a process where each board is sanded, stained and sealed.

Some finishes include a UV-curing procedure to harden the finish, making the surface resistant to scratches and scuffing.

The factory does a good job maintaining a consistent surface color and finish.
More benefits of installing a pre-finished hardwood floor
No sanding required

Reduced off-gassing and odors

More consistent color and quality level of finish

Faster and reduced cost for installation

Furniture can be replaced right after installation

A limited finish-wear warranty
Common Complaints About Hardwood Flooring Products
Hardwood Sanding, Staining and Sealing
After installation, noisy equipment is often used to sand the flooring smooth prior to staining and sealing.
Dust from sanding and chemicals used to stain and seal your newly installed hardwood flooring can be harmful to you or your children, including dogs, cats, other pets, fish or aquarium life and/or birds that you have and including persons and animals living nearby.
There is a large amount of sanding-dust that lands on virtually every surface in the home.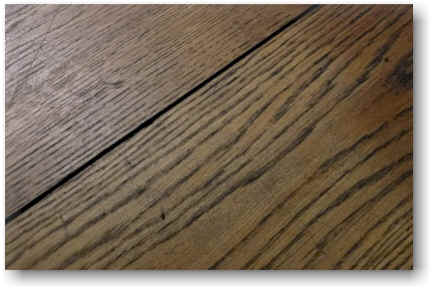 The new flooring must be stained and sealed often using a polyurethane finish. How long does it take for the stain and sealer to dry? When can you replace your furniture and return to a normal life?
There is often a large amount of off-gassing and/or an offensive odor long after the new hardwoods have been stained and sealed. How can homeowners obtain information about what can be done to limit the chemical exposure to children and pets?
Hardwood installation can take several days to complete including allowing additional time for stain and sealers to dry. Furniture cannot be replaced until the stain and sealer has dried completely.
Next: Popular Floor Tiles