Free Unbiased Flooring Guide For Homeowners
Carpet | Vinyl Plank | Hardwood | Ceramic | Best Dealers
---
(Information Provided by Consumer Advocate - No Flooring Sales)
Laminate Flooring Cost
Types, Styles and Benefits
What is Laminate Flooring?
Laminate flooring consists of four layers: wear, design, core and back. The wear layer is the surface layer and is responsible for protecting the floor from scratches and abrasions. It is usually made of polyvinyl chloride (PVC) plastic.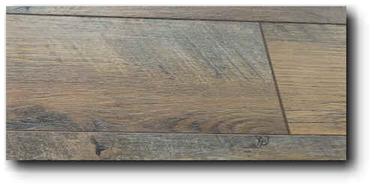 The design layer is placed below the wear layer and contains a high resolution image of the floor' s surface. This layer is usually made of PVC plastic.
The core layer is placed below the design layer and is responsible for providing strength and stability to the floor. It is usually made up of wood fiberboard.
Finally, the back layer is placed beneath the core layer and is responsible for balancing the floor. It is normally made of plywood. The back layer is the bottom layer and is used to protect the floor from moisture and damage.
Laminate Flooring Construction
The most common types of laminates include hardwood, vinyl, cork, bamboo, and linoleum. Hardwood laminates are made up of layers of wood veneer glued together. Vinyl laminates are made of multiple layers of polyvinyl chloride (PVC) plastic bonded together.
1. Cork laminates are made out of layers of compressed natural fibers.
2. Bamboo laminates are made from layers of bamboo fiber.
3. Linoleum laminates are made using layers of linseed oil pressed between two sheets of paper.
4. All these materials are used to make floors that are strong, long lasting, and easy to maintain.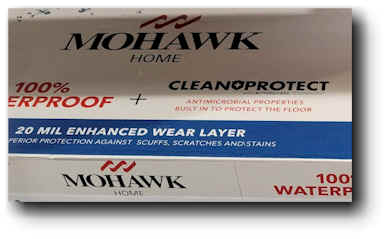 The 5 Top Benefits of Laminate Flooring
Is laminate flooring right for you? Learn all about its advantages and discover how it can improve your home and lifestyle with this guide on the top 5 benefits of installing laminate flooring in your home!
1. Low Cost Alternative to Real Hardwood or Stone Floors.
Laminate flooring is an economical solution to real hardwood floors or expensive stone flooring. It's much more affordable compared to these options, but still gives you the look and feel of high-quality, attractive flooring. Installation is simple so you can have beautiful floors at a fraction of the cost!
2. Durability and Easy Maintenance.
One of the major advantages to installing laminate flooring is its durability. This type of floor offers a level of scratch, stain and wear resistance that is perfect for busy households. Plus, it's easy to clean - all you need is a sweep and mop to ensure dirt or debris isn't tracked around the house!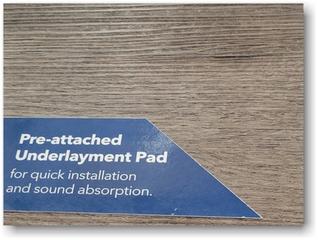 3. Variety of Styles and Textures to Match Any Room Decor.
Laminate flooring comes in a variety of styles, colors and textures that can match any home décor. From classic hardwood styles to modern tile designs, you can find laminate floors that look like the real thing without the expensive cost. Additionally, some manufacturers offer anti-slip options for kitchens or bathrooms to help create a more secure space.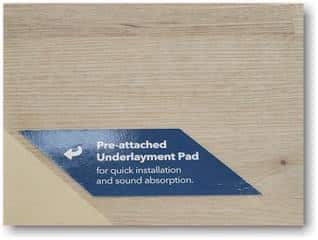 4. Fast Installation Process with Minimal Disruption and Mess.
Installing laminate flooring is easier and faster than traditional hardwood flooring because it does not require staining and sealing. The average job for laminate floor installation can be completed within a day, with minimal disruption and mess to your home. Plus, the click-and-lock system of many types of laminate floors helps ease the process as no glue or nails are required.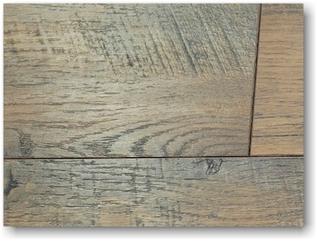 5. Hypoallergenic and Resistant to Wear, Stains, and Spills.
Laminate flooring is an ideal material for those who suffer from allergies. It's hypoallergenic and does not harbor dust mites, pet dander, or other common allergens.
Additionally, it is more resistant to wear and tear than other types of flooring and offers superior resistance to spills and stains. Thanks to its special protective seals and finishes, laminate flooring also stands up better to water damage as compared to traditional hardwood floors.
Laminate Flooring Cost 2023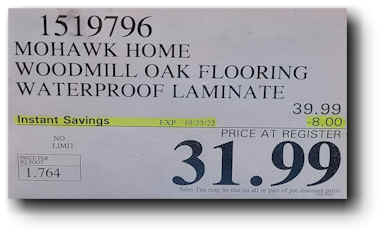 Average Laminate Prices for materials and installation?
Laminate flooring is a cost-effective, low-maintenance solution for updating the look of your home. Installation costs will vary depending on materials, complexity and any necessary repairs that must be done to the subfloor.
Materials range from $2 to $8 per square foot depending on the type and quality you select.
Professional installation costs can range from $2 to $5 per square foot.
At Costco, they have Mohawk Laminate Flooring Sale Price shown for $31.99 for 18.14 square feet of material (9 planks). This comes out to $1.75 per square foot. The list price it shows is $39.99 which would be $2.20 per square foot.
Consider Quality and Price when Choosing Laminate Flooring.
When choosing laminate flooring, it's essential to consider both the quality and the price of the product. The cost of laminate flooring can vary greatly depending on factors like thickness, texture, and even color. Additionally, a higher-quality product may come with a higher price tag; however, it is likely to last longer in the long run so it may be worth the extra investment.
Calculate the Size of Your Floor During Installation.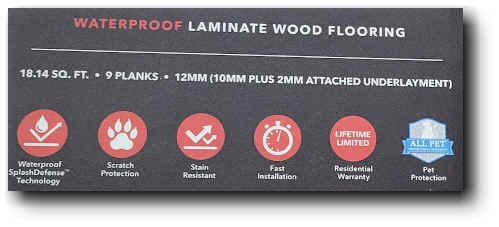 When you install laminate flooring in your home, it's important to accurately calculate the size of the area that you'll need to cover. You can measure the room yourself with a tape measure or enlist a professional installer to do it for you.
Knowing the accurate area of your floor will help you determine how many laminate tiles and how much adhesive you will need – this will help to ensure that you are charged accurately when determining what laminate flooring costs in 2023.
Get Multiple Quotes From Several Contractors to Compare Prices.
To get the best price for laminate flooring in 2023, it would be wise to shop around and get several quotes from different contractors. This will allow you to compare prices and see what is available in your area. It is also important to make sure that you are getting the highest quality product for the lowest possible price. Make sure to ask the contractor about warranties, installation guidelines and other questions you may have before making your final decision.
Factor in Additional Costs for Repair and Maintenance When Calculating Price Points.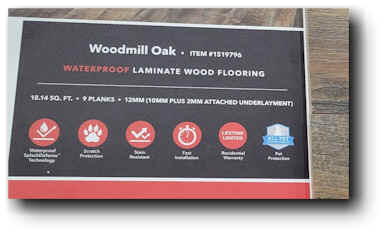 When calculating your budget for laminate flooring, it is important to factor in additional costs such as repair and maintenance. As with most flooring materials, damage can occur over time due to heavy foot traffic and other factors.
To prevent any potential problems from occurring, aim to purchase a higher quality product that comes with a more robust warranty. This usually comes at an extra cost but will be beneficial in the long run as you don't have to worry about expensive repairs. Taking proper care of your laminate flooring will also help keep it in great shape for years to come.
Check Reviews of Laminate Brands Before Making a Purchase Decision.
Take the time to read reviews of the different laminate brands available on the market before making a purchase decision. Consider factors such as durability, ease of installation and warranty coverage when comparing between different brands. Doing this will help you identify which products offer the best value for money and provide the most robust protection against potential problems in the future.
Learn More: