About Carpet Tiles
By Alan Fletcher - Flooring Expert and Consumer Advocate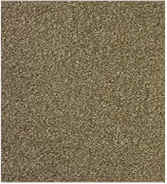 Carpet tiles are a real blessing for many people who have need to replace worn or stained carpet areas frequently.
Carpet tiles are perfect for homes with frequent spills and stains, those with pets that have accidents or folks with high traffic walkways.
Carpet tiles have become very popular in nursing homes, retirement facilities and hospitals too.
Endless Possibilities
Carpet tiles are available in many colors and styles making your design possibilities endless. There are many different patterns to choose from and installation is quick and easy to do.
Easily Replaced
Installed carpet tiles can be easily removed and replaced as necessary. Damaged, worn or stained carpet tiles can be easily replaced with a new tile as needed.
Typical Carpet Tile Sizes:
18" x 18" or 24" x 24"
How do they stick to the floor?
Pressure Sensitive glue, spot gluing where necessary, or by using double-sided carpet tape. No special tools required. A tape measure, chalk line, straight edge, utility knife, and double-faced carpet tape is all that's needed.
DIY Installation
Carpet tiles look best when installed over a smooth and level surface. Make sure your subfloor is clean, dry and free of debris prior to installation.
What Grade of Carpet Should I Select?
Take my free Carpet Foot Traffic Test to get your score!
Next up...
Also:
What Grade of Carpet Should I Select?
Popular Flooring Tiles for the Home
How much does Carpet Installation Cost?
Alan's Preferred Flooring Dealer Directory
Buy From an Honest & Reputable Flooring Dealer!
Scams are everywhere and it's getting harder to find a reputable carpet dealer these days! That's why I have created my own special hand-picked list of over 400 locally- owned & reputable Flooring Dealers who offer free estimates, fair prices, knowledgeable staff, honest measuring and qualified installation.